A creative tool which combines methods, techniques and forms of education in a playful way.
This part of our toolbox works with three elements of educational activities which can be combined into various settings. It can also show possible creative solutions, blindspots, break usual patterns or challenge classical cliches.
Methods (role play, reflection, brainstorming, etc.), techniques (dance, video, cards, etc.) and forms (individual, pairs, small groups, etc.) can be connected in different ways. If two are given, third can be found. More techniques can be selected for use in one method. A very unusual experimental combination can bring some inspiration. In every part there is a free slot where you can add your own aspect or use it for imagination - to create a perfect match.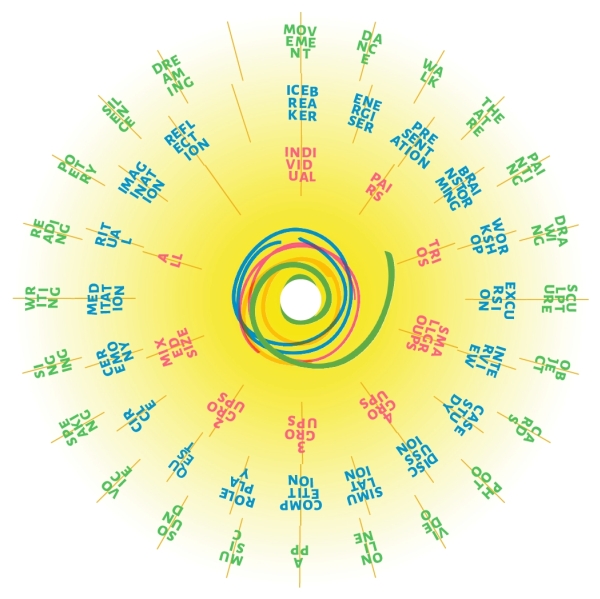 The mandala was produced in a limited number and is for now only distributed to the networks of partner organisations of the project. Similar to the practices, the mandala is an example of how to invite a playful aspect into preparing your course, workshop or a session. You are encouraged to use your way of combining the right ingredients for the education meals you offer to your participants.
You can download a PDF and create your own.